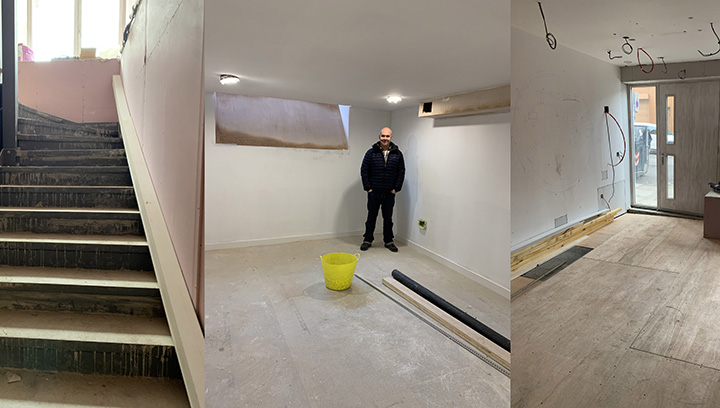 We're delighted to announce that we will be opening a new centre in the Polwarth area of Edinburgh next month and Professor Ewan Gillon, clinical director of First Psychology was checking on progress at the weekend.
"We acquired the property over a year ago and it has taken a while to get the plans just right for our needs," said Ewan. "Work has been ongoing for some time and we are now at the point where we can be confident that we will be able to welcome clients and practitioners very soon."
The new centre will consist of seven therapy rooms as well as a waiting area and other facilities. Some of the larger rooms will be 'dual use' - providing specific facilities for our children and families clients while also providing a comfortable and relaxing environment for our other clients.
"Ewan said: "this is a unique opportunity to create something really tailored to the needs of our clients and practitioners."
The centre will be First Psychology Edinburgh's fourth centre in Edinburgh, with other centres in St Patrick Square, Hill Street, and Coates Crescent.