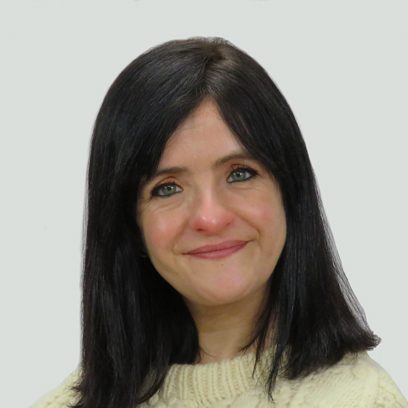 Yolanda Marin-Perez
About Yolanda:
Works as Counsellor / Psychotherapist at First Psychology Centre, Edinburgh.
Languages spoken:

Yolanda Marin-Perez is an experienced counsellor/psychotherapist who works with individual adults with a wide range of issues and problems including: depression/low mood; anxiety (generalised anxiety disorder, social anxiety, etc); eating disorders and body image issues; bereavement/grief/loss; anger; assertiveness; gender and sexual identity; post-traumatic stress disorder (PTSD); obsessive compulsive disorder (OCD); chronic illness/pain; personality disorders; insomnia; substance related issues; and many other issues.
She is particularly experienced in working with clients with anxiety related issues; issues relating to pregnancy (prenatal, post-partum, and infertility); stress; life transitions; parenting matters; identity issues; depression/low mood; eating disorders; relationship issues; self-esteem; women's issues; work related difficulties; family conflict; narcissist abuse; childhood trauma; sexual trauma; and physical abuse.
Yolanda's way of working
Yolanda is passionate about supporting individuals to develop awareness and identify patterns in their relationships and to explore how these might be getting in the way of leading a fulfilling life now. She is committed to working collaboratively with clients and supporting them as they create and discover new ways of being/doing things. Yolanda uses Gestalt therapy, a type of psychotherapy that believes in the potential for change, growth and healing. She may also combine her counselling/psychotherapy work with mindfulness techniques where she feels that these fit with the needs and preferences of a client. Yolanda's guiding principles are compassion, respect, confidentiality, support, and openness.

Yolanda is fluent in Spanish and is happy to work with clients who feel more comfortable speaking in this language.

Yolanda's background and training
Yolanda has worked in counselling or mental health roles in a range of different settings since 2013. During this time, she worked with a number of different client groups including: people with fertility/pregnancy related issues; women; those experiencing social isolation; homeless people; those with learning and physical disabilities; and those requiring family support.

She has a Diploma in Gestalt Psychotherapy from The Edinburgh Gestalt Institute and a BSc (hons) in Psychology from Queen Margaret University. In addition, Yolanda has a BSc (hons) in Communication, Advertising and Public Relations from the University of Malaga.

Yolanda is a member of the Gestalt Psychotherapy Training Institute (GPTI).

Yolanda's fee
Yolanda charges £65 a session for self-funding clients (concessions available). She also works with clients referred via their employer/organisation – for further details, please visit First Psychology Assistance.