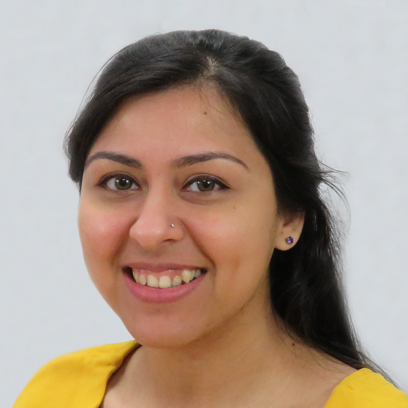 Pallavi Parihar
About Pallavi:
Works as Applied Psychology Practitioner at First Psychology Centre, Edinburgh.
Pallavi Parihar is an applied psychology practitioner who works with adults with a wide range of issues and problems including: depression/low mood; anxiety; stress; assertiveness; substance/alcohol misuse; obsessive compulsive disorder (OCD); self harm; eating disorders and body image issues; post-traumatic stress disorder (PTSD); relaxation; chronic illness; gender and identity issues; life transitions; abuse (from adulthood or childhood); and many more issues.
Pallavi has particular experience working with clients with anxiety, depression, anger issues, and substance misuse (with a focus on trauma work).
Pallavi's way of working
Pallavi works from a person-centred perspective and offers a number of different therapy options including: counselling / psychotherapy; cognitive-behaviour therapy (CBT); Compassion Focused Therapy; Acceptance and Commitment Therapy; Mindfulness-Based Therapy; Schema Therapy; and Solution Focused Therapy. She tailors her approach to meet the needs and preferences of each individual and may work using one type of therapy or a combination of different approaches.
Pallavi is fluent in Hindi
and is happy to work with people who would feel more comfortable speaking in this language.
Pallavi's background and training
Pallavi has worked in a number of different settings including within a secondary school and within a GP practice. Prior to working in the field of psychology, Pallavi worked as a business consultant for several years.
Pallavi has an MSc in Psychology of Mental Health from the University of Edinburgh and a BSc in Business Administration from the University of Bath. In addition, Pallavi is currently working towards a DPsych in Counselling Psychology at Glasgow Caledonian University.

Pallavi's fee
Pallavi charges £70 a session for self-funding clients. She also works with clients referred via their employer/organisation – for further details, please visit First Psychology Assistance.