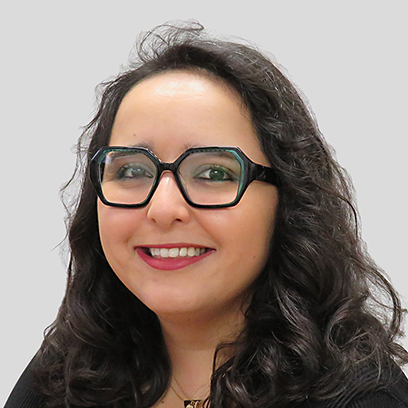 Natalia Cisneros
About Natalia:
Works as Counsellor/Psychotherapist at First Psychology Centre, Edinburgh.
Languages spoken:

Natalia Cisneros is a counsellor / psychotherapist who works with individual adults with a wide range of issues and problems including: anxiety; depression/low mood; stress; abuse; anger; assertiveness; bereavement/grief; body image issues; bullying; chronic illness; exam stress; insomnia; life transitions; low self-esteem; neglect, panic; phobias; relational difficulties; self harming; trauma and many more issues. She also has experience working with intellectual and physical disabilities.
Natalia's way of working
Natalia provides a non-directive approach to her
counselling
/
psychotherapy
work and she aims to provide a safe space in which clients can explore and work through their issues and problems. Her approach to therapy stems from
person-centred
and
psychodynamic
theories.
Natalia is fluent in Spanish
and is happy to work with clients who feel more comfortable speaking in this language.
Natalia's background and training
Althought Natalia currently works with adults only, she has experience working therapeutically with children, adolescents and adults. She has also worked in educational settings as a psychologist and also in a teaching capacity.
Natalia has a Post Graduate Diploma in Counselling (Interpersonal Dialogue), an MSc in Children and Young People's Mental Health and Psychological Practice (both from the University of Edinburgh), and a Bachelor in Clinical Psychology Degree from the Universidad de las Americas (Quito-Ecuador). She is currently in the third year of a Professional Doctorate in Psychotherapy and Counselling at the University of Edinburgh.
Natalia is a student member of the British Association for Counselling and Psychotherapy (BACP) and a graduate member of the British Psychological Society.
Natalia's fee
Natalia charges £65 a session for self-funding clients.
She also works with clients referred via their employer/organisation – for further details, please visit
First Psychology Assistance.