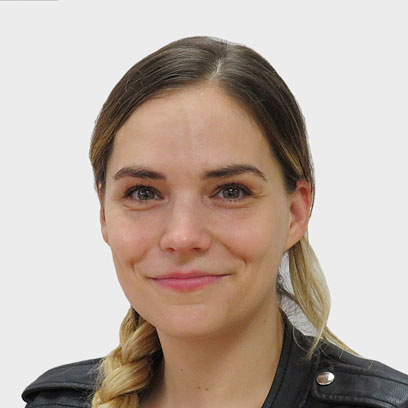 Mira Liskova
About Mira:
Works as Counsellor/Psychotherapist at First Psychology Centre, Edinburgh.
Languages spoken:

Mira Liskova is a counsellor / psychotherapist who works with individual adults with a wide range of issues and problems including: anxiety; low mood / depression; stress; eating and body image issues; trauma; obsessive compulsive disorder (OCD); autism spectrum disorders; life transitions; bereavement/grief; anger; relaxation; gender and sexual identity; assertiveness; eating and body image issues; and many more issues.
Mira's way of working
Mira works in a person-centred way in her counselling/psychotherapy work, putting each client at the centre of everything that she does. Mira aims to provide clients with safe and non-judgemental environment in which they can feel supported as they explore their unique set of issues. Mira often works creatively with clients using emotion cards, drawing, ipad, and other resources.
Mira is fluent in both Slovak and Czech
and is happy to work with clients who feel more comfortable speaking in these languages.
Mira's background and training
Mira has worked as a counsellor in a number of different settings and she has also worked in a range of roles supporting adults with disabilities or mental incapacity.
Mira has a MSc and a Diploma in Person Centred Counselling from the University of Aberdeen.
Mira is a Registered Member of the British Association for Counselling and Psychotherapy MBACP and she is a Member of Scottish Social Services Council.
Mira's fees
Mira charges £65 a session for self-funding clients. She also works with clients referred via their employer/organisation – for further details, please visit First Psychology Assistance.