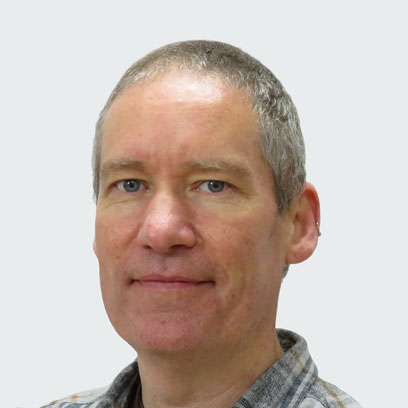 Dr Michael Forrester
About Michael:
Works as Senior Counselling Psychologist at First Psychology Centre, Edinburgh.
Languages spoken:

Dr Michael Forrester is an experienced senior counselling psychologist who works with
adolescents (age 12+)
and individual adults with a wide range of issues and problems. These include: depression/low mood; stress/exam stress; anxiety; phobias; eating and body image issues; bereavement/grief; gender and sexual identity; life transitions; self-harm; chronic illness; autism spectrum disorders; post-traumatic stress disorder (PTSD); obsessive compulsive disorder (OCD); abuse and neglect; anger; relationship issues; and many other issues.
Michael is particularly experienced in working with young people (aged 12-18).
Michael's way of working
Michael takes a humanistic approach to his work with clients and places the therapeutic relationship at the centre of the therapeutic process. Where he feels it may be helpful to meet the needs and preferences of each individual, Michael will incorporate elements of different therapies/approaches into his work with clients including:
Cognitive-Behaviour Therapy (CBT)
,
Person-Centred Therapy
,
Mindfulness
, Acceptance and Commitment Therapy, and Development Behavioural Modelling. Michael places therapeutic work in the wider context of how we develop and learn throughout our lives. He explores with clients how they might strengthen their conscious awareness to help them live a life of value, meaning and purpose.
Michael's background and training
Michael has experience working in a number of therapeutic settings including in high schools and in placements in a trauma centre and in the NHS. He has worked therapeutically with young people in a high school setting for over 15 years and has additional experience working in private practice with adult clients.
Michael has a Doctorate in Counselling Psychology from Glasgow Caledonian University, a Diploma in Systemic Therapy and Consulting (Sensory Systems Training) and a Masters in Philosophy and Psychology from Edinburgh University.
Michael is chartered by the British Psychological Society and registered with the Health and Care Professions Council.


Michael's fee
Michael charges £95 per session for self-funding clients. He also works with clients referred via their employer/organisation – for further details, please visit First Psychology Assistance.