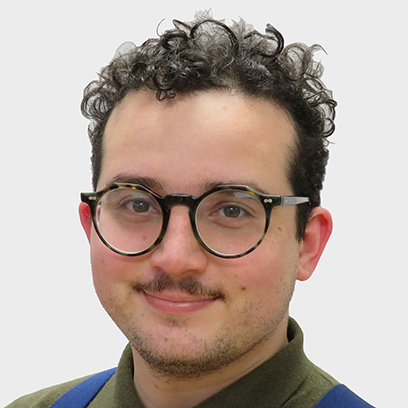 Maorr Zadok
About Maorr:
Works as Counsellor/Psychotherapist at First Psychology Centre, Edinburgh.
Languages spoken:

Maorr Zadok is a counsellor/psychotherapist who works with individual adults with a wide range of issues and problems including: anxiety; depression/low mood; stress; abuse; anger; autism spectrum disorder; bereavement/grief; eating and body image issues; chronic illness; life transitions; obsessive compulsive disorder (OCD); post-traumatic stress disorder (PTSD); relaxation; self harm; and many more issues.
Maorr has particular experience working with people with autism spectrum disorder as well as crisis intervention and with people with cognitive conditions such as Alzheimer's and dementia.
Maorr is fluent in Hebrew
and he is happy to use this to assist the therapy process, however the session would primarily be conducted in English.
Maorr's way of working
Maorr believes in putting his clients at the centre of the
counselling
/
psychotherapy
experience. He works from the belief that each person is shaped by their current life as well as their familial history; their relationships with family and others; the cultures and societies they were raised in and currently reside in; and many more facets.
Maorr offers
psychodynamic
and psychoanalytic psychotherapies. This may include dreamwork, association, exploration of speech and language, and occasional roleplay to allow clients to explore their unconcious as they seek to learn more about themselves and bring about change.
Maorr's background and training
Maorr has worked in a number of support roles in both the UK and the USA. These include working as: a counsellor/psychotherapist with clients with dementia; a teaching assistant with young people, and a relief crisis counsellor with children and families.
Maorr has a BA in Psychology from Hampshire College, Massachusetts and a Postgraduate Diploma in Counselling (Interpersonal Dialogue) from the University of Edinburgh. He has also completed the requirements of a Masters Degree in Counselling and Psychotherapy and he is currently in the final year of a Doctorate in Counselling and Psychotherapy at the University of Edinburgh.
Maorr is a registered student member of the British Association for Counselling and Psychotherapy (BACP).
Maorr's fee
Maorr charges £65 a session for self-funding clients.
He also works with clients referred via their employer/organisation – for further details, please visit
First Psychology Assistance.