Ana Puljic
About Ana:
Works as Counsellor/Psychotherapist at First Psychology Centre, Edinburgh.
Languages spoken:

Ana Puljic is an experienced counsellor/psychotherapist who works with adults,
children (age 11+)
, and
families (adults only)
with a wide range of issues and problems. These include: anxiety; depression; stress; anger; bereavement/grief; eating and body image issues; alcohol and substance related issues; autism spectrum disorders; chronic illness; dreaming; gender/sexual identity; life transitions; mindfulness; obsessive compulsive disorder (OCD); phobias; psychosis; post-traumatic stress disorder (PTSD); relaxation; self-harm; bullying; trauma; workaholism; abuse (in childhood and adulthood); and many more issues.
Ana is especially interested in working with existential and identity issues. She's also particularly experienced in working with complex trauma or survivors of childhood sexual abuse as well as with attachment difficulties in both young people and adults.
Ana's way of working
Ana brings curiosity, empathy, and insights to her
counselling
/
psychotherapy
work to help clients find meaning in their experiences when they feel stuck in a loop or like life is lacking joy. She draws on her background in psychology and philosophy as well as on psychoanalytic and object-relations ideas which attempt to link experiences in the present with early childhood and family experiences. Ana's core training is in the
psychodynamic
approach to therapy, however she tailors her approach to meet each client's unique needs and preferences and often integrates elements from
person-centred
therapy, cognitive-behaviour therapy (CBT), compassion-focused therapies and transpersonal concepts where she feels they may be helpful. When working with families Ana offers Family Systemic Therapy.
Ana's background and training
Ana has experience working therapeutically in a range of settings including in a school's counselling service, for voluntary organisations, and in private practice.
Ana has a Post Graduate Diploma in Human Relations and Counselling (HDS, Glasgow); an MA (hons) in Psychology and Philosophy (University of Edinburgh), and a Certificate in Counselling Skills (Centre of Therapy and Counselling Studies). In addition, Ana has a Foundation in CBT for Children and Young People (Edinburgh University) and a Foundation in Family Systemic Therapy (Family Therapy Training Network). Ana is currently working towards an intermediate level in Family Systemic Therapy and she is completing an MSc in Human Relations and Counselling.
Ana is fluent in Croatian
and is happy to work with clients who feel more comfortable speaking in this language.
Ana is a registered member of the British Association for Counselling and Psychotherapy (BACP).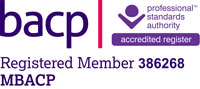 Ana's fee
Ana charges £65 a session for self-funding clients.
She also works with clients referred via their employer/organisation – for further details, please visit
First Psychology Assistance.