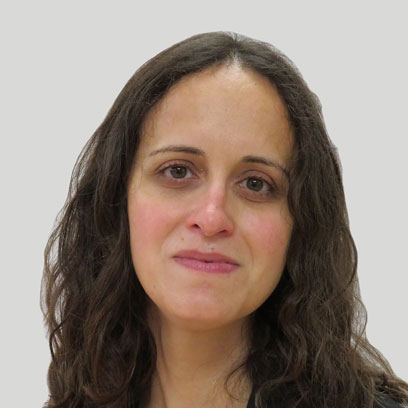 Maria Agraso Luna
About Maria:
Works as Psychological Therapist at First Psychology Centre, Edinburgh.
Languages spoken:

Maria Agraso Luna is an experienced psychological therapist who works with individual adults with a wide range of issues and problems including: depression; anxiety; stress; anger/aggression; assertiveness; bereavement/grief; chronic illness; alcohol/substance related issues; eating disorders and body image issues; insomnia; life transitions; loneliness; low self-esteem; obsesssive compulsive disorder (OCD); phobias; relaxation; self-harm; trauma; and many more issues.
She is particularly experienced in working with anxiety disorders such as obsessive compulsive disorder (OCD), health anxiety and social anxiety; childhood trauma; post-traumatic stress disorder (PTSD); low self-esteem; depression/low mood; procrastination; performance anxiety; anger management; life transitions; eating disorders such as binge eating disorder and anorexia; stress burnout; and interpersonal issues.
In addition, Maria offers
coaching
for individuals wishing to overcome obstacles to achieve their goals.
Maria's way of working
Maria works with clients in a compassionate way. She tailors her therapeutic approach by combining
cognitive-behaviour therapy (CBT)
with elements from other therapies including
Counselling
/
Psychotherapy
, Compassion Focussed Therapy,
Trauma
Focussed CBT;
DBT Informed Therapy
,
Person Centred
Therapy, Schema Therapy; Cognitive Behavioural Analysis System of Psychotherapy; and Solution Focussed Therapy to meet the needs and preferences of each individual. Maria works with each client to set achievable therapy goals. She provides support and encouragement as clients work to overcome any obstacles and make gradual behavioural changes to achieve their goals.
Maria is fluent in Spanish
and is happy to work with clients who feel more comfortable speaking in this language.
Maria's background and training
Maria has worked as a counsellor/therapist in a number of different settings including in a university counselling service and in private practice.
She has a Post-Graduate Diploma in Cognitive Behavioural Therapy and Groupwork; a Masters Degree in Mental Health Clinical Practice from the Spanish Association of Behavioural and Cognitive Clinical Psychology and the European Foundation of Psychology; and a BA (hons) Degree in Psychology from the University of Santiago de Compostela. In addition, she has a Masters Degree in Education.
Maria is a member of the British Association for Behavioural and Cognitive Psychotherapies (BABCP) and Counselling and Psychotherapy in Scotland (COSCA).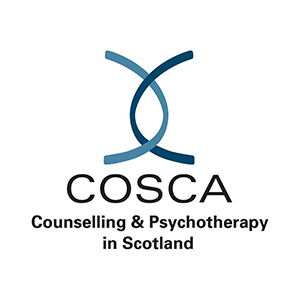 Maria's fee
Maria charges £80 a session for self-funding clients. She also works with clients referred via their employer/organisation – for further details, please visit
First Psychology Assistance.