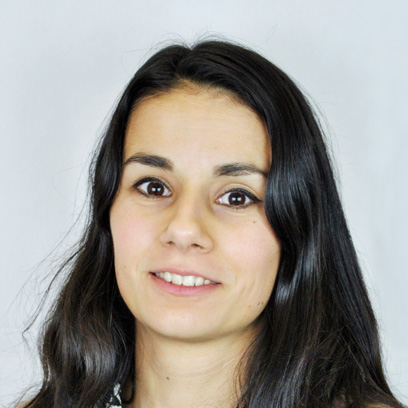 Dr Ana Georgieva
About Ana:
Works as Counselling Psychologist at First Psychology Centre, Edinburgh.
Dr Ana Georgieva is a Counselling Psychologist who is registered with the Health and Care Professions Council (HCPC). She works with adults and young people (16+).
Ana is an experienced practitioner who is able to work with a wide range of issues including depression; anxiety-related conditions (such as panic disorder, social anxiety, health anxiety, generalised anxiety, somatoform disorder, obsessive compulsive disorder (OCD) and phobias); low confidence; relationship difficulties; stress; insomnia; eating disorders; anger management; and trauma among others.
She has a strong interest in the link between physical and mental health and she is offering a specialised CBT programme for weight loss and weight management. The programme is a structured, evidence-based approach aimed at facilitating change in client thinking and behaviour towards achieving life-style changes in relation to eating.
Ana's way of working
Ana works using evidence based approaches to therapy. She works in a warm and collaborative way with each client and believes in putting the therapeutic relationship with each individual client at the centre of her work.
She uses mainly Cognitive Behaviour Therapy (CBT) and closely related approaches including Mindfulness Based Cognitive Therapy (MBCT) as well as person-centred approaches to therapy and draws on therapeutic techniques from other approaches such as Emotional Focused Therapy, psychodynamic therapy, and mindfulness-based psychotherapy when she feels this may be beneficial to the client.
Ana's background
Ana has been involved in the private and voluntary mental health sectors. She has also worked in the NHS, where she facilitated stress control classes for the general public.
Ana has extensive training in the field of psychology and counselling. She has an undergraduate honours degree in Psychology, a postgraduate counselling qualification in Psychodynamic and Person-Centred Therapy, and a Doctorate in Counselling Psychology.
Ana has lived in many different regions of the world including Asia, Russia, the Mediterranean, Eastern Europe and the UK. She has developed a familiarity of multi-cultural issues and welcomes clients from other cultures.
Ana's fee
Ana charges £75 a session for self-funding clients (concessions available). She also works with clients referred via their employer/organisation – for further details, please visit First Psychology Assistance.