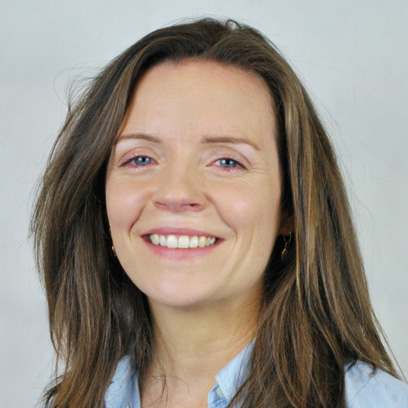 Dr Pauline Bell
About Pauline:
Works as Counselling Psychologist at First Psychology Centre, Edinburgh.
** Please note that Pauline is not currently accepting new clients as she is on maternity leave **

Dr Pauline Bell is a chartered counselling psychologist who works with individuals (age 16+) seeking to explore a diverse range of difficulties inclluding: anxiety, depression, relationship concerns and personal development goals. Pauline welcomes clients who wish to utilise therapy to address any aspect of life which is challenging and where clients may wish to explore their experience and / or work towards making changes.
Pauline's way of working
Pauline has trained in a range of therapeutic approaches including person-centred therapy, cognitive-behaviour therapy (CBT), mindfulness, and compassion-based approaches. When working with individuals, Pauline believes a strong therapeutic relationship is key; she seeks to understand difficulties from the individual's perspective and works collaboratively and respectfully with each person in order to address individual concerns. Pauline has a particular interest in mental health, recovery-focused practice and approaches which seek to enhance capacity for wellbeing generally.

Pauline's background and training
Pauline has a background working with individuals experiencing difficulty and distress in a range of services including the NHS, Voluntary Sector, Higher Education/University counselling services as well as private practice. She is also an experienced Mental Health Trainer and Part-time Lecturer in Counselling.
Pauline has a doctorate in Counselling Psychology from Glasgow Caledonian University, a post-graduate diploma in Counselling from Strathclyde University, an MSc in Psychology from Northumbria University and an honours degree in International Politics from St Andrews University.

She is registered as a chartered counselling psychologist with the Health and Care Professionals Council (HCPC) and as a qualified counsellor and counselling skills trainer with COSCA, Scotland's professional body for counselling and psychotherapy. Pauline is also an experienced college lecturer and accredited training facilitator, delivering a range of counselling and mental health related training. In addition, she is a registered MBSR (Mindfulness Based Stress Reduction) training facilitator.
Pauline's fee
Pauline charges £80 a session for self-funding clients. She also works with clients referred via their employer/organisation – for further details, please visit First Psychology Assistance.

** Please note that Pauline is not currently accepting new clients as she is on maternity leave **