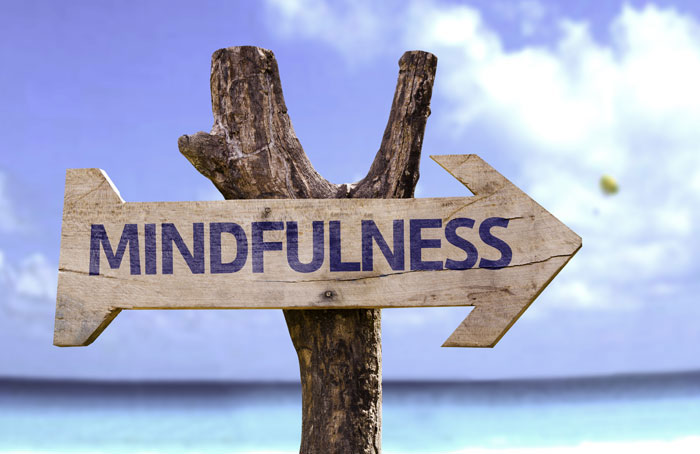 Want to enhance your wellbeing and feel less stressed? Then mindfulness may be for you! Our six week course will help you find out more about the theory behind this approach and how to use some of the techniques to improve your wellbeing.
When
: begins 6.30-8pm on Friday 12 January 2018 and runs at the same time each Friday for 6 weeks with the final session on 16 Feb.
Where: First Psychology Edinburgh - West End, 5A Coates Crescent, Edinburgh EH3 7AL.
What can mindfulness do for me?
With practice mindfulness trains us to break free from the grip of unhelpful thoughts, judgments or impulses, making way for greater calm, more effective thinking, improved performance and enhanced wellbeing.
About the course
Led by Tracy Williams, one of our highly skilled and experienced practitioners with an expertise in mindfulness, this six-week course provides an opportunity to learn about the powerful practice that aims to improve psychological wellbeing and enhance quality of life.
Through a series of lectures and practical exercises, participants will explore:
The physical and psychological effects of stress and other processes that can inhibit our ability to relax or 'switch off'.
The science and theory of mindfulness as an approach to enhancing wellbeing.
A series of experiential exercises to explore and develop awareness of the 'present', find ways of standing back from being constantly 'alert' and to cultivate a greater sense of inner calm and contentment.
Who should attend?
This six week introductory course is designed for people who would like to find out more about the theory and practice of mindfulness, in the context of enhancing wellbeing. Participants are not expected to have any formal training or experience of mindfulness, other than a basic awareness of its approach. The course does involve some experiential exercises and some practice and participants should be aware of this. The course will be conducted in a friendly, relaxed and accessible way.
Cost
£149 (which includes handouts, resources and a certificate of participation)
Booking
APOLOGIES - THIS COURSE IS NOW FULL! We will keep a waiting list and should places become available on this course or should be decide to run a further course, we will get in touch. Please contact us if you would like to join our waiting list.


Terms and conditions of booking
A. Your booking
Please note your booking is not complete until we have received payment in full from you and issued you with a written confirmation of your booking by email. Please do not assume you have booked a place until you have received this confirmation from us. You may pay using credit or debit card, but please not that we do not accept American Express.
B. Cancellation policy
We offer a cooling off period of 48 hours following receipt of the email from us confirming your booking. You must contact us in writing during this period by emailing webqueries@firstpsychology.co.uk to notify us of your wish to cancel your place/s. If such a notification is received, we will refund your payment in full. If no such notification is received during this period, no refund will be possible under any circumstances.
C. Running of the workshops
Please note that each workshop will only run if the minimum number of participants register by the cut off date (7 days prior to the commencement of the event/course). You will be notified as soon as possible if we are unable to run the workshops you have booked and in such circumstances we will make a full refund of your fee. Please note that First Psychology reserves the right to decline an offer of a place at any time, and to make a partial or full refund of your fee.
D. Changes to the programme
Every attempt possible will be made to deliver the programme as advertised, however, where unforeseen circumstances arise, First Psychology Scotland reserves the right to make changes to the workshops without offering a refund. Where change(s) has been made, every attempt will be made to notify you in advance, where possible.
E. Privacy Statement
First Psychology Scotland will use your data to send you information and updates relating to the workshops you are booking. We may also send you information and news about other events/courses and services that may be of interest to you. We will not share your data with any third parties other than those contracted to carry out work on our behalf.
F. Transfer of Registration

You may not transfer your place to another person under any circumstances.

G. Partial refunds due to non-attendance or missed sessions
We do not offer partial refunds under any circumstances.